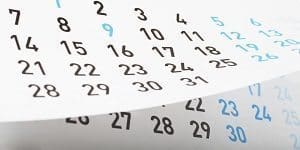 Request a Free Skin Care Consultation
[contact-form-7 id="423″ title="Services"]
Home | Privacy Policy/fusion_text]
Excellence in Skin Care
Privacy & Security
We respect your privacy. We do not sell, rent, or license any of our customers' personal information. The information you provide will not be given to any third party. For more information, please see our privacy policy below.
We collect and use personal information from you so that we can provide you with a high level of customer service. We do not store credit card details. Personal information received from you via Skintherapy will only be used by Skintherapy, except as otherwise required by law or as Skintherapy specifically discloses to you when the information is collected.We will not disclose personal information received from you via Skintherapy to third parties except:
where third parties appointed by Skintherapy (for example, shipping companies) require access to personal information in order to perform our services and our business operations;
within Skintherapy in accordance with the law;
where Skintherapy is required or authorized by law to disclose personal information, for example to law enforcement agencies;
with your consent; or
where otherwise consistent with any other applicable law.
Unless you consent otherwise, your personal information will not be used for purposes that are unrelated to Skintherapy. When you visit the Skintherapy web site, we will not collect any personal information about you unless you provide it to us voluntarily. If you opt not to provide us with personal information, you can still access our web site.
Skintherapy may collect and use certain aggregate data called web log information (such as your web browser, operating system, pages visited, etc.) and use cookies when you visit our web pages. For example, when you visit our web site, our web server will automatically record some non-personal information, including but not limited to the date and time you visited our site, the pages you visited, the referrer (the web site you came from), the type of browser you are using (e.g., Netscape, Internet Explorer), the type of operating system you are using (e.g., Windows XP or Mac OS), and the domain name and address of your Internet service provider (e.g., America Online, Earthlink). You cannot be personally identified from this aggregate information.
Our cookies and web log information do not collect any personal information. They do not contain personal information such as your name or email address. You can request that we delete your personal information by unsubscribing to Skintherapy via our newsletter. This can be done following the link provided in our newsletter. We will make a reasonable effort to delete your personal information once you unsubscribe, and you will no longer receive any further correspondence from Skintherapy. For more information about Skintherapy, contact us via e-mail at admin@skintherapybuckhead.com. For all product information or inquiries, please e-mail Skintherapy at info@skintherapybuckhead.com or phone 404-358-2961.