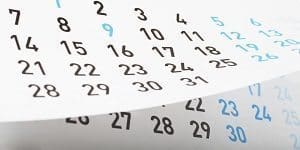 Request a Free Skin Care Consultation
[contact-form-7 id="423″ title="Services"]
Home | Terms & Conditions
Excellence in Skin Care
Terms & Conditions
Atlanta GA
Shipping & Delivery
Most orders are processed within 24 hours of receipt (excluding weekends and public holidays). Please note: orders are shipped and delivered on business days Monday through Friday, except major holidays. All orders are subject to bank authorization prior to processing and only purchases that are authorized and approved will be shipped.  If we cannot fulfill your order due to unexpected stock levels or demand, we will contact you as soon as possible, and you have the choice of a full refund or hold the order until we can fulfill it. Skintherapy is not be responsible for any delay in delivery of any order caused by, or in any way connected with, any cause beyond our reasonable control (including but not limited to transport delays and industrial disputes).
International Shipping
Any import duties and taxes are charged once the parcel has reached the destination country and these charges must be paid by the recipient of the parcel. Unfortunately, we have no control over these charges as customs policies vary from country to country. If you have any questions related to customs charges you are advised to contact your local customs office.
Skintherapy Online Terms and Conditions
Acceptance of Conditions
Use of the skintherapybuckhead.com website is governed by these Terms and Conditions. Skintherapy reserves the right to amend the Terms and Conditions at any time. Your continued access to the website will constitute your acceptance of any changes or revisions to the Terms and Conditions. Your failure to follow these Terms and Conditions may result in suspension or termination of your access to the website, without notice.
Copyright
This website is owned by Skintherapy. The intellectual property rights in all materials included in the website are either owned by, or licensed to, us and all rights in those materials are reserved. Except for the purposes of viewing this site, you must not copy, adapt or distribute those materials unless you have first obtained our written consent to do so. All of the brands cited on this website are registered or common law trade marks and you may not use them without prior written permission of Skintherapy.
Disclaimer and Limit of Liability
The information contained on this website and in the newsletter is not intended to be comprehensive and should not be relied upon in place of professional medical or beauty advice. We make no warranties or representation about any content or information on this website, and to the extent permitted by law exclude (and where law does not permit an exclusion, limit to the extent permitted by law) all: warranties and representations about the currency, accuracy, suitability or reliability of any content or information on this website; and liability for any direct, indirect and consequential costs, losses, damages and expenses incurred in any way (including but not limited to that arising from negligence), connected with any use or access to this website or any reliance on information contained on this website.
ANY ATTEMPT TO DELIBERATELY DAMAGE THIS WEBSITE OR THE INFORMATION ON THIS WEBSITE, OR TO OTHERWISE UNDERMINE THE LEGITIMATE OPERATION OF ANY COMPETITIONS, MAY BE A VIOLATION OF CRIMINAL AND CIVIL LAWS AND SHOULD SUCH AN ATTEMPT BE MADE, WHETHER SUCCESSFUL OR NOT, SKINTHERAPY RESERVES THE RIGHT TO SEEK DAMAGES TO THE FULLEST EXTENT PERMITTED BY LAW.
Editing and Deletions
Skintherapy reserves the right to review, edit, move, or delete any material provided for display or placed on the website or in its newsletters, without notice.
Linking and Framing
This website may contain links to other websites and may on occasion display content or information from other websites within frames on this website. We are not responsible for any such content or information and we make no representation as to the accuracy or suitability of that content or information.
Use of Electronic Addresses
All electronic addresses Skintherapy and its employees published on this website are for business purposes only. The publication of those electronic addresses should not be taken as consent by Skintherapy and its employees to receiving unsolicited commercial electronic messages not directly related to Skintherapy business.
Termination of Access to the Service
Skintherapy has the right to terminate or suspend your ability to access the website, for any or no reason, without notice and without liability.
Governing Law
This website and its use is governed by the laws of the United States of America and the State of Georgia.
Privacy
Your access of this website constitutes acceptance of our Privacy Policy. To view our Privacy Policy, click here.
Spam
By purchasing products from us, you are consenting to receive electronic communications from Skintherapy regarding Skintherapy products, offers, and services. You can withdraw your consent at any time simply by unsubscribing by following the link in our newsletter or contacting us below.
Returns & Replacements
We want you to be 100% satisfied with your purchase, and stand by the quality of our products. Should you for any reason be unhappy with your purchase, we will promptly issue a refund to your credit card or exchange an unsatisfactory product for another one. But we ask that you follow these few reasonable guidelines:
If you purchased products from our online store directly, we offer a 30-day money back guarantee from shipping date on all products except discontinued items. This means if, for any reason, you are not completely satisfied, you can return the products to Skintherapy for a full refund of the purchase price.
We recommend that you send your return via UPS or insured Parcel Post, for your protection, to ensure prompt delivery. Shipping fees are not refundable.
Be sure to enclose a copy of your packing slip and the reason for your return. The estimated refund time is 10-15 business days from the receipt date. To ensure that your returns remain eligible for a refund, please have the package return postmarked before the Skintherapy 30-Day Money Back Guarantee expires. We recommend that you request a delivery confirmation from the Post Office upon returning the products. With this option, the Post Office will give you a receipt that shows the date you returned the products to us, as well as confirmation once the package is delivered. Keep the receipt until the refund appears on your credit card/PayPal statement. These receipts are your proof of return and act as your "insurance policy" in that it guarantees you will receive a refund, even if the products are lost in the mail.
If you purchased Skintherapy products at a store/spa/clinic, please contact that store directly to inquire about their return policy.
Ordering
To add your products to your cart, simply click "Add To Cart." When you have finished shopping, click "Cart" on the top right of your screen to be directed to the payment page.
The Skintherapy online store uses the PayPal payment system to ensure protection of your information. We understand how important security is to our customers. When you place your order online, the most advanced consumer online security technique to date is used to protect you and your information. You can be assured that your order will be placed safely and securely. If you do not use Paypal, you have the option to use many credit cards directly instead.
Payment, Pricing & Promotions
From time to time, Skintherapy may offer specials through the Skintherapy website. These may be cancelled at any time and, if demand exceeds expectations, Skintherapy will endeavor to fulfill all orders. However, if a stock shortage occurs, customers will be notified by email and offered a full refund if they do not accept the predicted delivery date. Any discount codes offered only apply to a maximum purchase of two of each full-priced product.
Viewing Orders
You can view your past and present orders anytime by logging into your account. If you have any inquiries, please contact us at info@skintherapybuckhead.com so that we may assist.
Updating Account Information
Your account can be updated anytime by you by logging and updating any information you wish.